The forth session "50KM Walking" was held on March 31st,2018 in Foshan city, which attracted over 250,000 people to take part in this famous activity.
There were 5 routes for "50KM Walking", including Chancheng, Nanhai, Shunde, Gaoming & Shanshui. It is the 1st time for Jiabang to take part in "50KM Walking" and Jiabang chose Nanhai route as her goal.
Nanhai route included 8 stops for chops as following:
Qiandenghu Huoshui Park --- Nanhai Sports Park --- Yingyuehu Park --- Dongping Community Park --- Banyuedao Wetland Park --- Fochen Bridge --- Huayang Bridge --- Shijilian Sports Center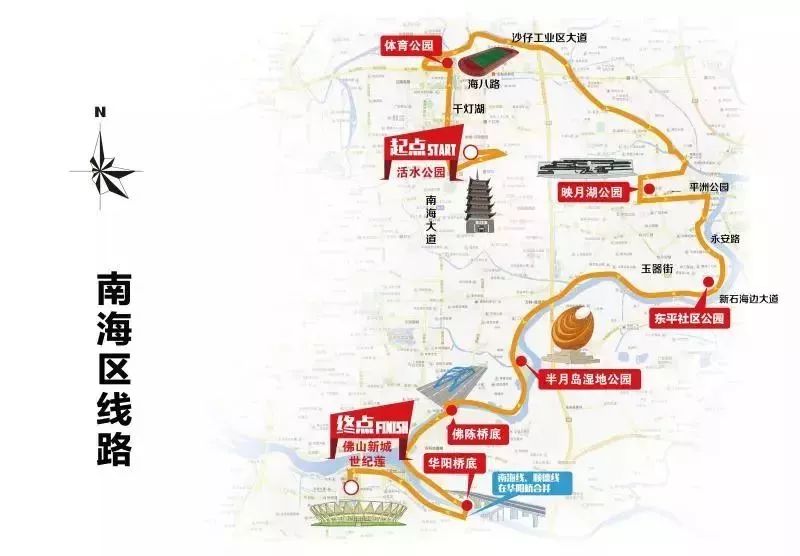 All staffs of Jiabang started from Qiandenghu Huoshui Park at 8:00 and arrived at Shijilian Sports Center at 20:00. It took 12 hours for them to finish "50KM Walking". The weather was too hot that day and everyone felt too tired, but nobody gave up!"Success belongs to the persevering!" That is the wonderful spirit Jiabang's people had!
And Jiabang will keep this spirit forever and devote herself in developing & producing more and more innovative decking tiles, such as natural stone interlocking tiles, solar light DIY flooring, antibacterial artificial grass garden tiles, etc., in order to make the people's outdoor life more colorful & interesting.