After successful Canton Fair in April, Famous Panama importer visited JIABANG decking tile factory on May 3rd.

Mr. NR is the director of this famous importer (due to customers request, customer name is omitted). They import large quantity of grass turf and WPC decking into Latin America market. Panama, Nicaragua, Colombia, Dominica also have their distributed office there. They also have good cooperation with many local hardware stores.
We knew Mr.NR in last canton fair in 2017. At that time, Mr.NR showed great interested in interlocking tile in our booth. After half year's market investigation, Mr. NR believed it would be the right time to start the click clack tiles project.
In May, 2018. Mr. N.R visited our factory to have on site checking our interlocking tile, Jiabang sales manager make a specific introduction of each series interlocking tile, and make a comparison with Jiabang and other suppliers products.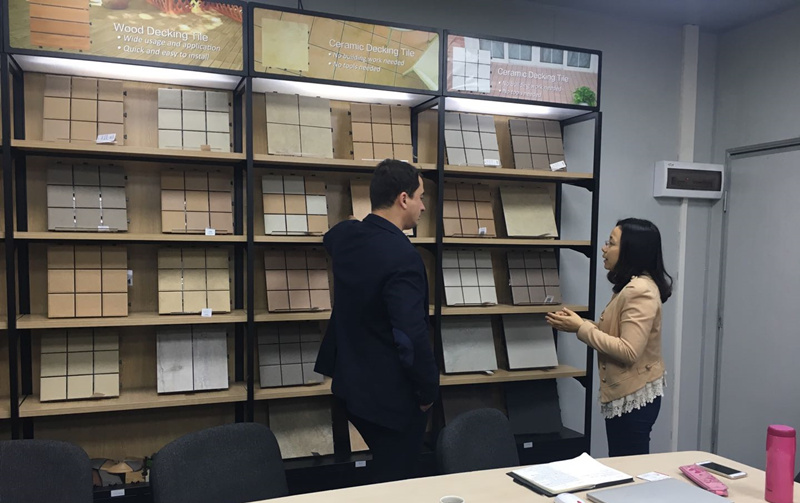 Jiabang sales manager introduced our ceramic deck tile to Panama customer
After around 2 hours discussion, Mr. N.R selected our best-selling ceramic decking tile, rubber decking tile, stone decking tile, wpc decking tile and grass deck tile, took picture for each item personally. Firstly, Mr.N.R would use JIABANG deck tile to install the showroom in Panama, invite local famous hardware store to test our deck tile quality in the showroom.
After creating customers great interests, then do bigger promotion to other sales channel like online sales.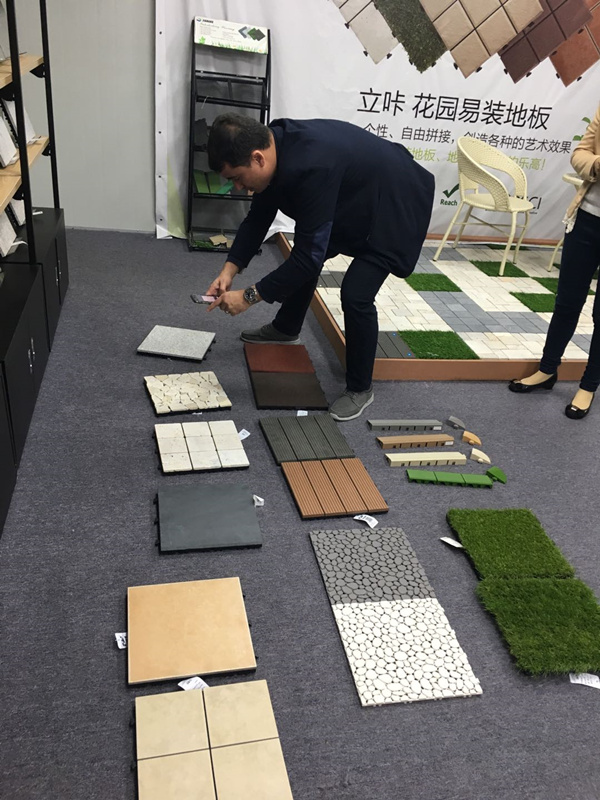 Took deck tile picture personally
Till May 22nd, Mr. N.R have successfully promoted JIABANG deck tile to his customer and place a trial order for rubber tile. We believe JIABANG deck tile will be very popular in Latin America market soon. Latin America is very big, we are sincerely welcome importer, retailed store, distributor work with us to developed this big potential market!
We are waiting for you here!