If your deck tiles have seen better days, there might be some surface dirt on the deck tile surface. Most deck tiles are made of eco-friendly, rot-resistant materials, which means you won't need to worry about cleaning the decking tile with great effort.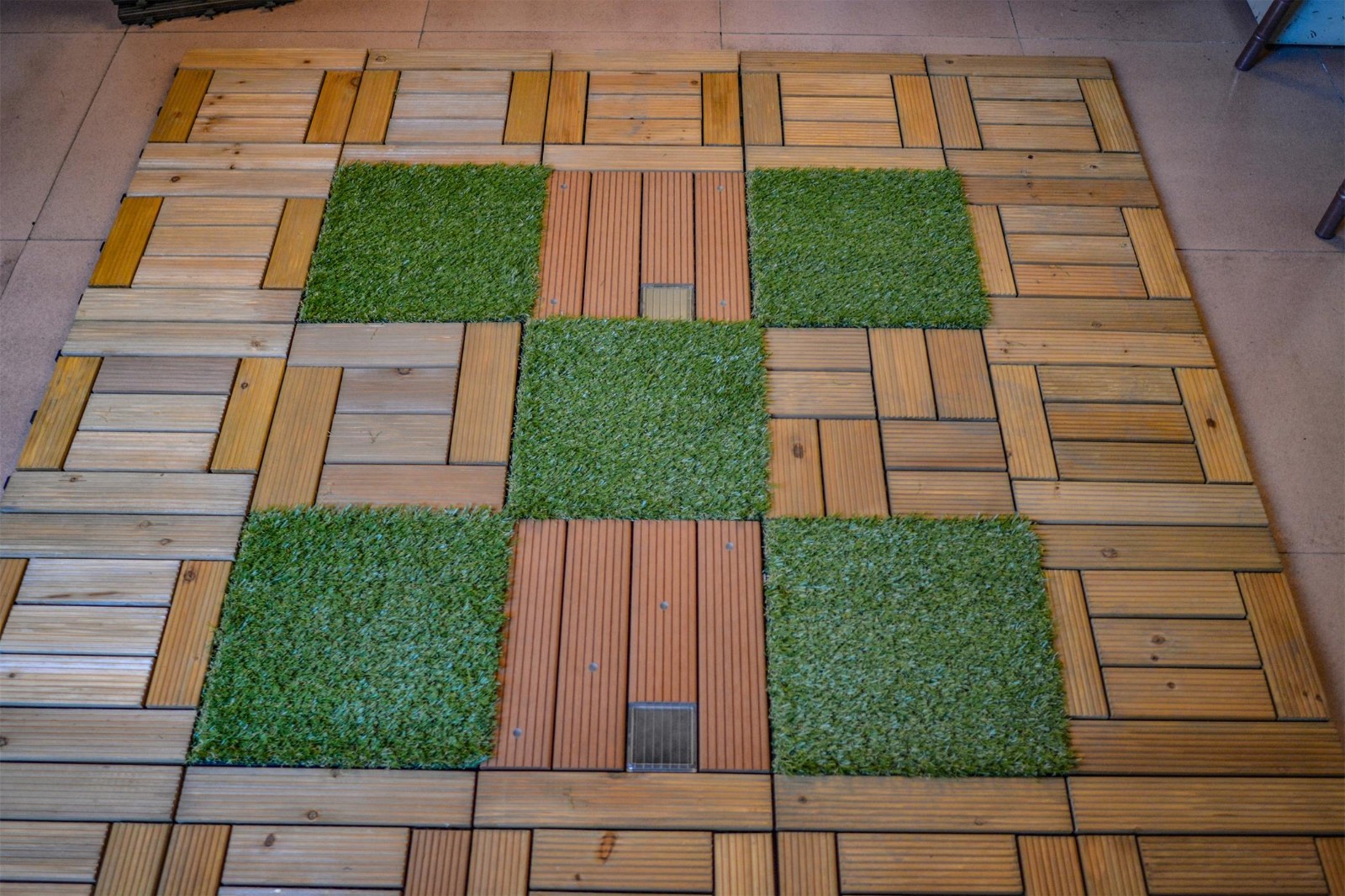 To remove surface dirt, just wipe with a wet cloth or wash with water using a sponge or a brush if heavily soiled. To remove more stubborn marks on the tiles, it may be necessary to use a mild household detergent. In this case, rinse well after washing to remove all traces of detergent. Do not use any oxygen or chlorine detergents or bleaching solutions.
Any loose material in the gaps between the tiles can normally be removed with a vacuum cleaner. If necessary, the tiles can be hosed down or disassembled to clean under the tiles.
Any cracked or damaged tiles can be easily lifted out and replaced with a new one.
If a tile is broken, remove the broken pieces promptly as any broken fragments could cause injury or may damage waterproof membranes on the base of the balcony or patio (if present).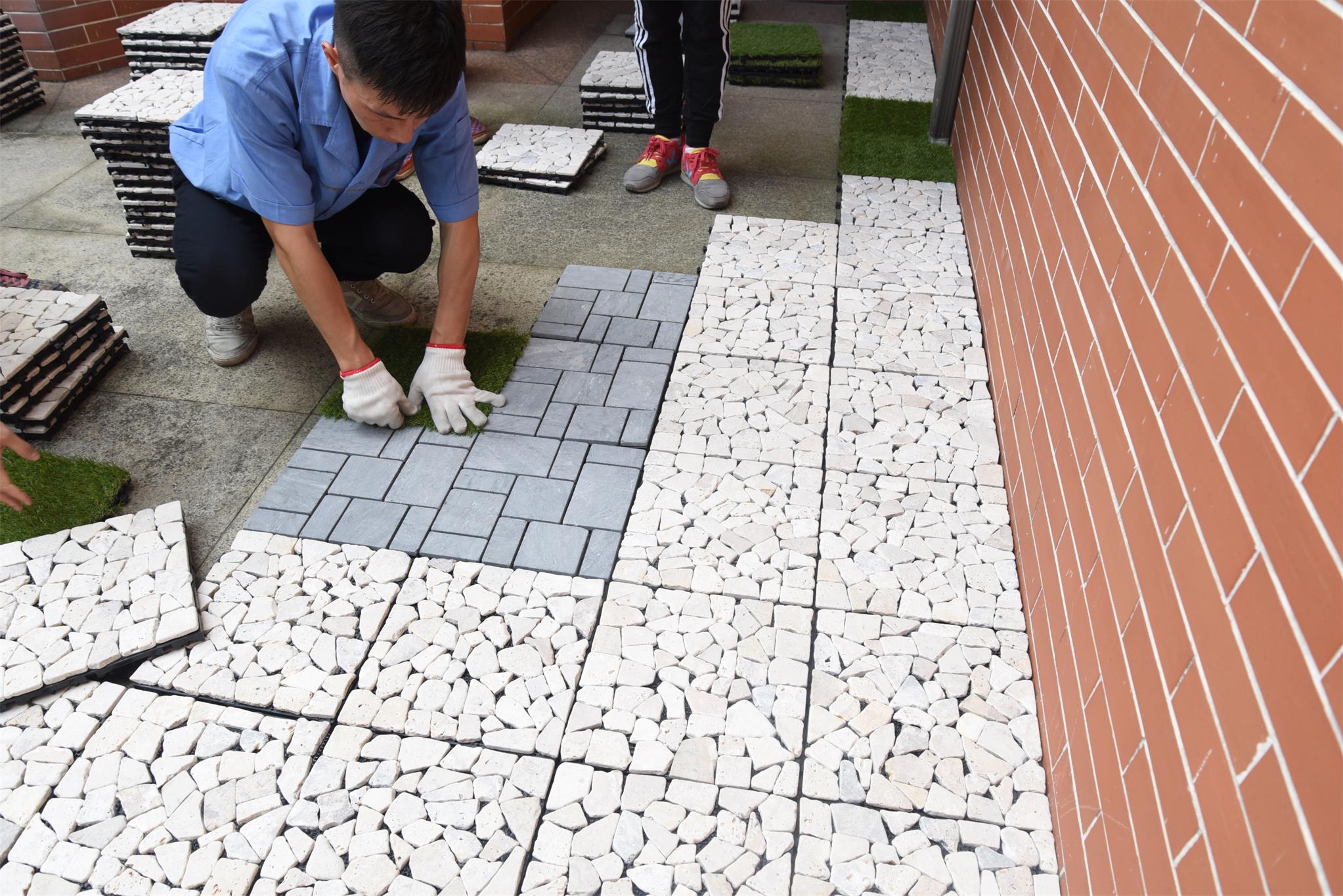 The separation of the tile from the base can be occurred when consistently using the Interlocking Tile under extremely high temperature (higher than the using temperature). Please remove the old glue dot and use the new resin glue (which can buy from the stores) to re-adhere the base and the tiles together.
Easy install, low maintenance, Outdoor decking tile build up your dream house!