How did Jiabang successfully develop solar light decking tile?
Decking tiles are suitable for many outdoor venues, including outdoor garden, balcony, plaza, outdoor entertainment venues, etc. These decking tiles are constantly being trampled, must withstand the effect by wind and sun over the years and the heavy annual rainfall in the south of China. And the decking tiles will be probably are soaked in water for a long time.
It will face unprecedented challenges of waterproof!
At the first beginning, the electric wire was sealed by glue against water. After 2 years of destructive test, the electric wire happened various of problems such as water seepage, aging and rust. In order to solve this problem, Jiabang's R & D team launch the meeting to discuss waterproof solutions. After many waterproof test, finally they decided to develop glue encapsulated product. After 2 years of destructive test, the electric wire and battery are still new. There is no water seepage and rust. And our goods have passed IP44 waterproof test.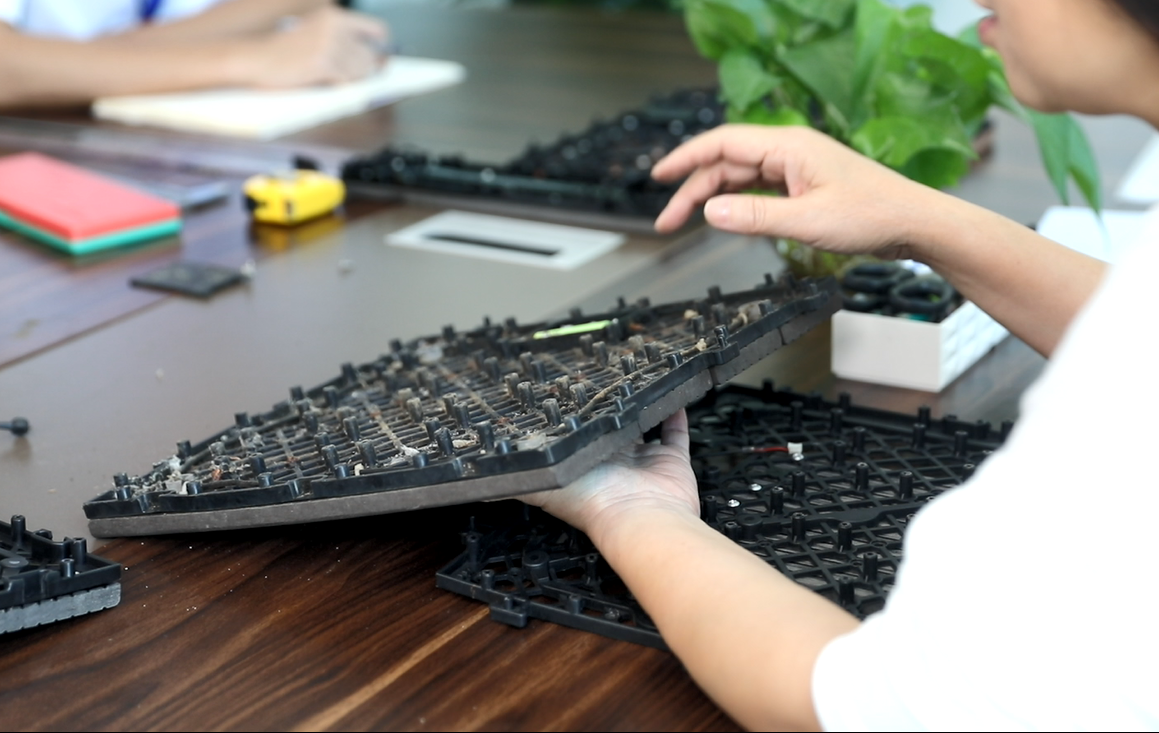 On the other hand, the original battery we designed was the same size as the product. The advantage is that the capacity is large. One battery can run the entire floor. But there are some disadvantages: first is to affect the beauty of floor. The second is to restrict the installation for the user. Then according to our requirements, we found a professional manufacturer to do the customized battery by small capacity. For a tile, it can run 3-4 lights by such small battery. When the user do installation, they can interlock the tiles freely as their wishes.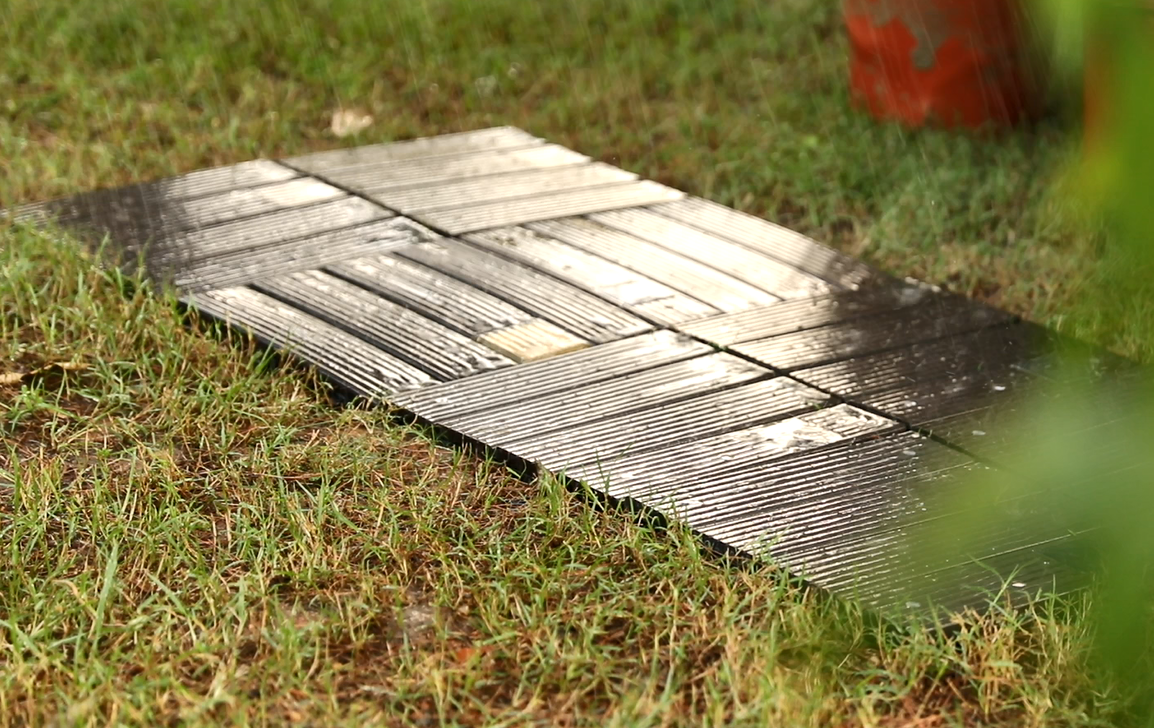 Jiabang is a company, like an administrator with the craftsman spirit. We are willing to spend time and energy with patience on improving the products, even to ignore any cost. Just like this small capacity solar battery, the cost is several times higher than original. We could neglect it. This strong water proof, high hardness, good light transmission battery case, we insist on using best quality. This is the secret of why customers like our goods!