Doussie is known as "African yellow pear", a precious tree species, hematoxylinaceae. Today's Burmese eggplant is mostly produced in Africa and other places, such as Nigeria. But Burmese eggplant originated in Myanmar. Because it is very similar to Burmese rosewood, it is nicknamed "Little Burmese flower".
Doussie is a tall tree. Generally, mature Doussie trees are more than 20 meters high, with a diameter of up to about 2 meters. The heartwood is brown to reddish brown, scattered porous wood, and the surface has golden yellow spots. The heartwood and sapwood are clearly distinguished, usually with dark and light stripes.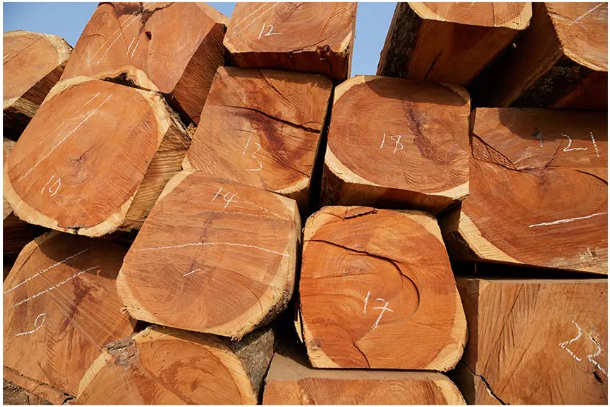 Doussie has a gentle color and is an excellent high-quality material. It is often used as a special material for ships, high-end furniture and flooring, and is very popular among consumers.
Jiabang uses high-quality Doussie as the surface material, coupled with the self-researched and developed plastic base, which not only solves the problem of difficult installation of traditional solid wood flooring, but also makes people refreshing.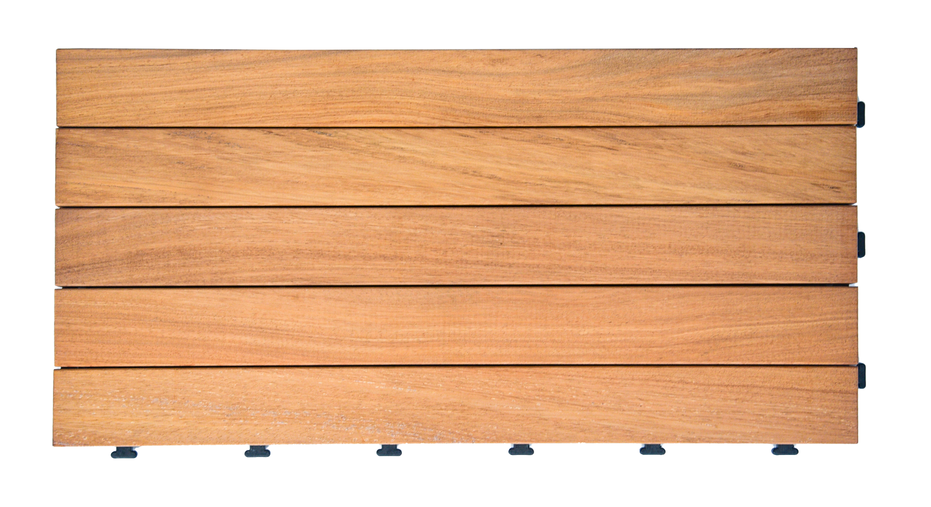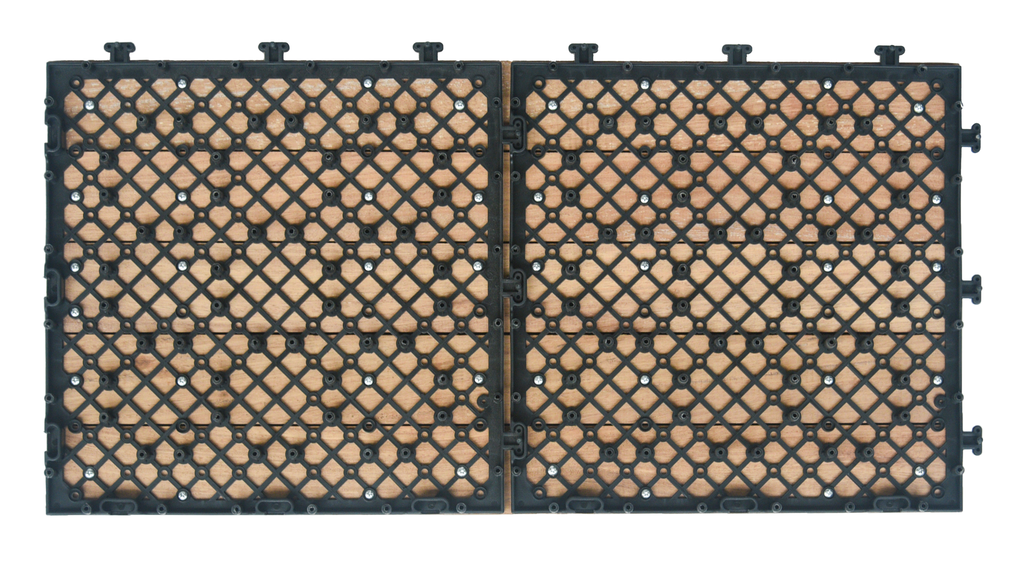 Jiabang Doussie solid wood interlocking DIY tile is generally used in construction projects, such as hotels, terraces, etc. If the product can be regularly maintained after installation, the general life time can reach more than 10 years.