How Foshan Jiabang take the quick action to defense the COVID-19
The COVID-19 has expanded to the whole world.
See, How Foshan Jiabang Ceramic Deck Tiles take the quick action to defense in this special period.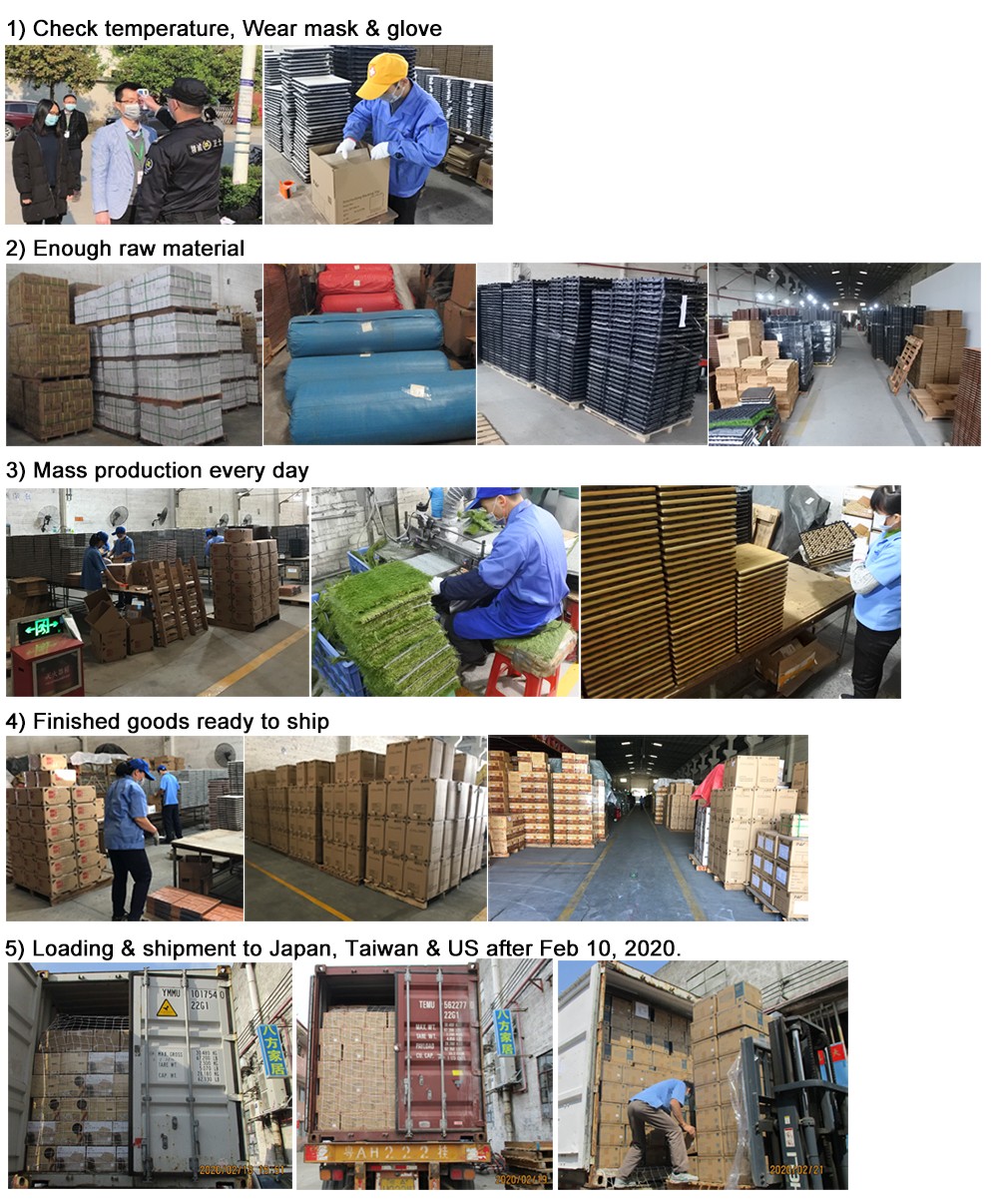 1) Since our factory has seldom workers outside of Guangdong province, we have applied from the Foshan government to re-open to work on Feb 10, 2020 and got the permission.
2) We have returned more than 90% workers until now. And all our workers were quarantined for 14 days and confirmed healthy before returning to work.
3) Our factory has purchased enough masks, gloves, disinfectant and other necessary items. We will distribute the masks & gloves to workers every day, measure their temperature and do personal protection and cleaning before starting work.
4) Before CNY, our factory has prepared sufficient raw materials, such as artificial grass, WPC, ceramic tiles, etc. to meet the order demand during the epidemic.
--- For the orders signed before CNY, we have arranged the mass production every day and fastest shipment.
--- For the new order, the normal lead time is 45 days if we have material in stock.
If without material stock, please kindly inform your order plan, and we will check & confirm the fastest lead time for you!
5) The raw material suppliers (except for stone materials, they are near the severe epidemic area), labels, cartons, etc. will re-open to work in early March.
6) As Foshan is less affected by the COVID-19, Foshan Sanshan Port is operated normally for truck, shipment, etc.
Let's fighting together!