As a part of the home decoration, the floor plays an important role. In recent years ,the deck tiles has been used popularity, its performance common in people's lives.
Many people think that the ground doesn't need to pay too much attention to it. In fact, even the same color, different materials have different performance effects.
The deck tile is light and natural, and it is better to create a contemporary aesthetic. The Click Clack adopts a buckle design, which can be assembled with a single buckle, simple installation and strong practicability.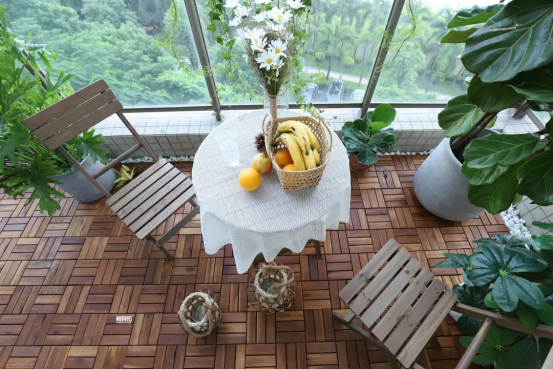 Similarly, deck tile could be used to the ground in various places at home. You can choose different style you like to increase the layering of the space, or mix and match the simple style of different feelings.
If you like the Chinese style, you can choose the Click Clack wood deck tile . Its natural temperament greatly increases the texture of the space, make you fascinated. If you prefer a simple style, plastic wood or stone deck tile can definitely satisfy you, the beauty of simple lines, full of sense of luxury, make your room looks warm and cozy.
The Click Clack , which has both functionality and beauty, is the primary choice in modern home decoration. Simplicity is not simple buckle design is the frame, each has its own characteristics, with tolerant tones and elements of many kinds, so that let the life becomes simple, comfortable and easy to create.