In the outdoor deck tile market, 99.5% tile's shape is square or Rectangle. Although different material combination offer widely selection for floor design, it is still a bit rigid and monotonous.
As a 17 years manufacturer dedicated to deck tile industry, Jiabang sensitively notice market demand and develop an innovative Hexagon shape tile ---Century Antique Deck tile.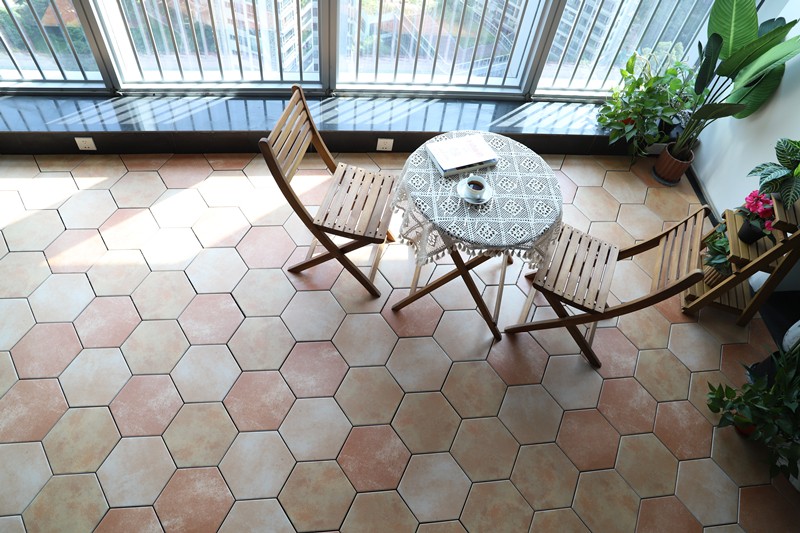 With a matte finish, this century Antique Hexagon decking tile is 10x12 inch. Using Porcelain as the surface material, create a classic and durability feeling. Whether you're looking for simple, clean designs or large format designs, these tiles offer long-lasting beauty that is versatile, affordable and easy to maintain.
Beside hexagon design, we also develop mountain boarder and trapezoid boarder to match.

Features:
l Made from Porcelain with unpolished stone visual.
l Random shade and color variation gives each tile a unique appearance.
l Covered under a 1 years commercial and 1 year residential warranty.
Applications:
l Designed for multiple applications, including indoors and outdoors.
l This tile can be installed without grout.
l Able to be used in residential or commercial area.
After above introduction, any feeling of heat break to try the century antique deck tile? With them, you could create a cozy place in short time.